Dubuque Mayor Roy D. Buol will join thousands of local leaders across the country in a nationwide, bipartisan initiative to highlight the impact of national service in tackling local problems.
The Dubuque National Service Partnership invites the public to attend the National Service Recognition Day event on Tuesday, April 7, at 2:30 PM at the Diamond Jo Casino in the Bridge Room (301 Bell St., Dubuque). Mayor Buol will honor local nominees and present awards to the recipients of the National Service Awards in the categories of Champion of Service, and Impact Award. The Champion of Service Award recognizes individuals or agencies that support National Service programs. This individual/agency will have demonstrated ongoing and sustained involvement with National Service members. The Impact Award recognizes individuals who are alumni or current National Service members whose service made a significant impact on the site for which they have served. The winners are selected from the nominees reviewed by the Dubuque National Service Partnership.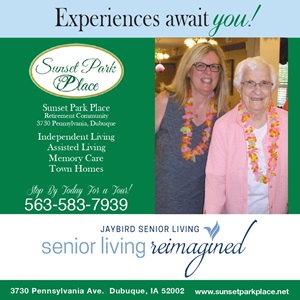 The Dubuque National Service Partnership is a collaborative effort of Corporation for National and Community Service programs in Dubuque, including a variety of AmeriCorps and Senior Corps programs. The Dubuque National Service Partnership members are service providers including RSVP of Dubuque County, City of Dubuque AmeriCorps Partners in Learning, United Way of the Tri-States, Iowa Campus Compact, Community Foundation of Greater Dubuque, and other community organizations. Mayor Buol and the Dubuque National Service Partnership recognize the community impact National Service volunteers have on meeting critical human social needs.