Clarke University Professor of Art Louise Kames, MFA has earned an Iowa Artist Fellowship from the Iowa Arts Council for 2021. She is one of five Iowa artists to receive a $10,000 grant honoring her contribution to the arts.
Kames' award recognizes her contribution to advancing the arts in Iowa. Her drawings, print, and installation-based work are exhibited widely, including solo exhibitions across Iowa and the Midwest region. Kames was also one of two artists whose work was selected for The Iowa Women's Art Exhibition in Iowa Governor Kim Reynolds' office in 2018 and her installation work, Dear Mother, was chosen for inclusion in the October 2021 edition of the Annals of Iowa which will celebrate Iowa's 175th Anniversary of Statehood.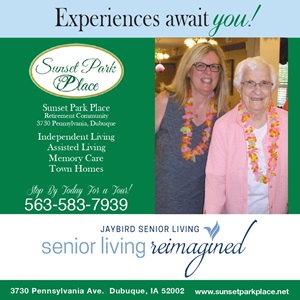 She is a regular participant in regional, national and international juried exhibitions. Kames has also enjoyed and grown from residencies across the United States and in Germany, Belgium, Ireland, and Canada.
Kames is one of over 200 individuals and organizations working in arts and culture, film and media, and history and historic preservation receiving a portion of $2.3 million from the Iowa Department of Cultural Affairs.