Three business leaders will be recognized for their entrepreneurial spirit during the Junior Achievement Business Hall of Fame rescheduled for Thursday, October 1, 2020. The honorees are Larry J. Friedman – Friedman Insurance Group, Tim Hodge – Hodge, and Michael C. Portzen – Porzten Construction Inc.
The honorees join 68 Laureates previously inducted into the Hall of Fame based on their exceptional business leadership, individual career success, and community service. "The 2020 Class of Laureates come from diverse backgrounds and careers, but each have made major contributions to the economic development of our community", said Nelson Klavitter, Junior Achievement Business Hall of Fame Committee Chair and Junior Achievement of the Heartland Board Member. "Their inspiring stories exemplify passion, perseverance, and leadership. They serve as positive role models to our next generation of aspiring entrepreneurs."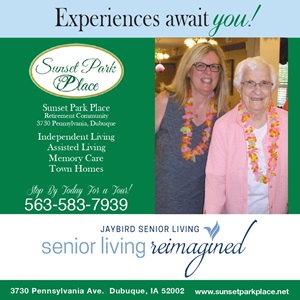 Junior Achievement of the Heartland provides entrepreneurship, work readiness, and financial literacy programs to more than 4,000 K-12 grade students throughout the tri-state area each year. The programs are offered to schools at no cost and led by business-experienced community volunteers. Proceeds from the Junior Achievement Business Hall of Fame will help fund JA programs in local schools.
The celebration is presented by U.S. Bank, N.A. at Diamond Jo Casino on October 1. Doors open at 6:00 PM for a cocktail reception. Dinner and the induction ceremony begin at 7:00 PM. Tickets must be purchased in advance. For more information, visit www.jaheartland.org, contact Scott Ellerbach at (563) 580-1793, or scott.ellerbach@ja.org.