Like most of the nation, the Greater Dubuque area has been facing workforce challenges leading up to and throughout the pandemic. The demand for qualified talent has outpaced the ability to hire and has left many employers questioning how to set themselves apart from competitors. Greater Dubuque Development is expanding their Workforce Solutions team to develop innovative strategies to attract, retain, and create talent.
In May 2021, Jason White joined the team as the Vice President of Business Services. A twenty-year veteran in economic development, he had most recently served as the President and CEO of the Greater Oshkosh Economic Development Corporation. In his new role, Jason has been responsible for managing operations and driving innovation in Business Services with a focus on supporting area employers and growing our regional economy.
Mandi Dolson has returned to the Greater Dubuque Development team with extensive experience in Human Resources and Recruitment. After her tenure as Workforce Solutions Coordinator, Mandi worked with a noted finance employer as a Regional Corporate Recruiting Partner and with a premier area manufacturer as a Human Resources Manager. Her work experience combined with her established knowledge of AccessDubuqueJobs.com make her a uniquely valuable asset to the team.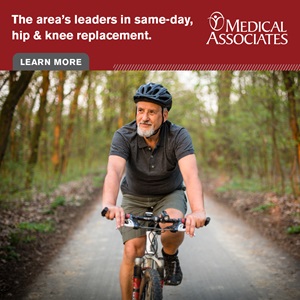 Nicolas Hockenberry has over seven years of experience in Economic Development, serving as an Economic Development Specialist, Assistant Director, and Director for the Jackson County Economic Alliance in Iowa. His efforts in Jackson County, familiarity with regional economic development, and his previous partnership with Greater Dubuque Development give him specialized insight and the ability to hit the ground running.
Working together, Jason, Mandi, and Nic will work directly with employers to share resources that are immediately available to help attract, retain, and create workforce.