The Dubuque Regional Humane Society (DRHS) announced Dr. Noelle Chesney has been named executive director of the nonprofit devoted to protecting and promoting the well-being of all animals by building lifelong bonds between pets and people through adoption, humane education, community outreach, and the prevention of cruelty.
Chesney, a Texas native and former Founding Executive and Artistic Director of Brick Road Theatre, has been working in nonprofit settings for over 20 years. When the pandemic disrupted theaters nationally, Chesney recognized an opportunity to fulfill a lifelong interest in the care and support of animals, leading her to become a DRHS volunteer.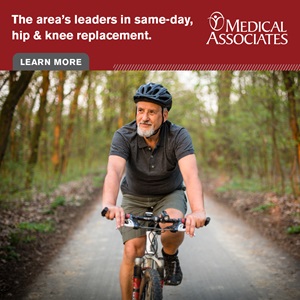 Chesney's hiring comes as the adoption program is running at record high levels and the annual Tails at Twilight Gala is being planned for November 11, 2021.
The DRHS is much more than an animal shelter. It is an animal resource center that delivers upon the mission of protecting and promoting the well-being of all animals by fostering respect for their inherent dignity. Chesney intends to create an environment in which staff and volunteers work together through, "inclusive, creative distribution of labor, cross functional training for shared roles, and a sheer love for animals who need us."