The Dubuque County Board of Supervisors have selected Chelsea Greene as the County's Human Resources Director. Greene will succeed Dawn Sherman who left in June 2022. Currently, Gary McAndrew, president of McAndrew Search Group has been serving as the County's Interim Human Resources Director.
Greene's responsibilities will include developing and updating policies and training to enhance the County's commitment to being a preferred employer in the region, and to grow the County's diversity and equity initiatives. Greene will also provide leadership in working with the nine bargaining units that represent County employees. Dubuque County departments range from healthcare at Sunnycrest Manor to law enforcement, roads and engineering, recreation, development, libraries, social services, elections, as well as customer service office operations.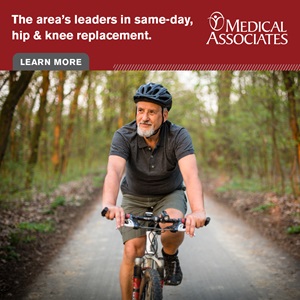 Greene has over 20 years of experience in human resources management. Her experience ranges from manufacturing, healthcare, social services, and not-for-profit sectors. Greene has been serving as the chief people officer for Hillcrest Family Services, and previously served as the Director of Human Resources for Guttenberg Municipal Hospital, an affiliate of MercyOne. She was selected from a field of over 20 applicants and will begin at Dubuque County in mid-December.