The success of three Tri-State Area business leaders was celebrated during the Junior Achievement Business Hall of Fame on Thursday, June 17, 2021, presented by U.S. Bank NA. Members of the 2021 Class of Laureates are Larry J. Friedman of Friedman Insurance Group, Tim Hodge of Hodge, and Michael E. Portzen of Portzen Construction, Inc. They were recognized as individuals who have exemplified themselves in their own business and as community leaders.
Their stories were shared during the induction ceremony of the Junior Achievement Business Hall of Fame and celebrated by family, friends, and colleagues during the event. Their entrepreneurial achievements are documented in video biographies that can be accessed at jaheartland.org. Their contributions to the community will continue to impact the Tri-State Area for generations to come.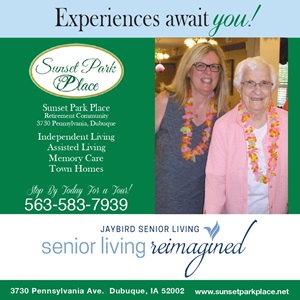 Junior Achievement helps spark students' interest in entrepreneurship. The non-profit organization delivers curriculum focused on concepts related to entrepreneurship, financial literacy, and work-readiness to area schools. The real magic with JA's proven programs are the business-experienced community volunteers who teach the lessons. The JA volunteers connect with the students in the classroom by sharing their own personal stories of success and struggles. As a result, the volunteers help students understand how business works while inspiring them to consider the opportunities associated with being an entrepreneur.