According to the Rechargeable Battery Recycling Corporation (RBRC), consumers use an average of six wireless products in their daily lives with cell phones and cordless power tools topping the list. This adds up to a considerable waste stream issue when the batteries need to be replaced.
This is why the Dubuque Metropolitan Area Solid Waste Agency (DMASWA) is reminding everyone to recycle all rechargeable batteries. This conserves natural resources by recovering valuable materials such as copper, aluminum, and gold by manufacturing new products from them. Battery recycling also protects our community by eliminating materials such as lead, mercury, arsenic, and cadmium from entering waterways or contaminating land resources.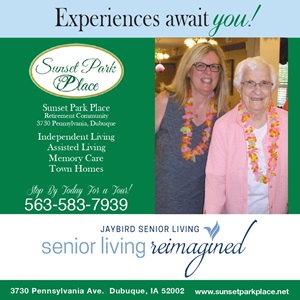 Rechargeable batteries should never be placed in your recycling bin or household trash but should be taken to the DMASWA Regional Collection Center for Household Hazardous Materials located at the landfill or the City of Dubuque Public Works Department. For a complete list of sites and more information, go to dmaswa.org or call (563) 557-8220.