University of Dubuque President Jeffrey F. Bullock announced two campus improvement projects that will provide needed outdoor space as well as additional classrooms, a student cultural center, and more. The projects are part of the overall campus master plan to connect campus after UD expanded considerably to the south over the last two decades.
Funding for the Howard Wallace South Common and Peter and Susan Smith Welcome Center is provided by UD Chairman of the Board of Trustees Joseph Chlapaty (C'68) and his spouse, Linda.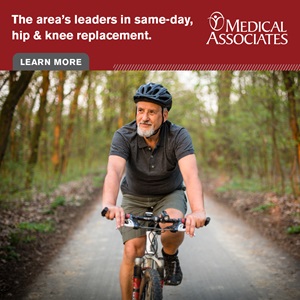 The Chlapatys said they felt Howard Wallace and Peter and Susan Smith, through their inspiration, hard work, and leadership, played a significant role in helping lead the University through its transformation.
Rev. Dr. C. Howard Wallace currently serves as professor of emeritus of biblical theology at University of Dubuque Theological Seminary. He has been with UDTS for nearly 60 years. Peter Smith and his late spouse, Susan, dedicated their lives to UD, serving as co-vice presidents of enrollment management and university relations for 15 years until Susan passed away in January 2013. Peter still serves in that role.