The Alternative Learning Center Tiny House project was created to give ALC students hands-on experience and opportunities to interact with businesses that specialize in skilled trades. This project-based learning initiative incorporated research, design and construction, with a focus on environmentally sustainable development. Community members invested funding, time, and materials to help our students achieve a product that was marketable and will help fund future learning projects in Dubuque Community School District.
The Tiny House was sold to Dillon and Katie Smith. Mr. and Mr. Smith will complete the interior and will share images of the final project with the Foundation for Dubuque Public Schools and the students who worked on the project.
The Tiny House project started with a shared vision of providing education in skilled trades by creating and completing a project. Conlon Construction Company and Old Chicago Pizza and Taproom provided the funding to get the project started.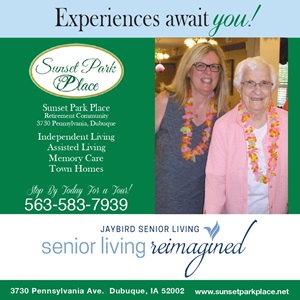 The City of Dubuque's Sustainable Dubuque Community Grant and Dubuque Racing Association provided grant funding for the project.
The ALC students spent weeks working with local experts to plan the project. Christy Monk and Emily Sewell, both from FEH Design, worked with students, spending project planning time to design and articulate the Tiny House project. Bryan Blair, structural engineer from FEH Design led ALC students through the structural design of their project. Then, Rod Schumacher, project manager at Conlon Construction provided guidance to the ALC students for estimating and scheduling the project.