The National Mississippi River Museum & Aquarium is adding to its animal collection this summer through a new premier exhibit The Robot Zoo presented by MidWestOne Bank. Adults and children will explore the biomechanics of complex, larger-than-life animal robots in the 5,000-square-foot exhibit.
Eight robotic animals and more than a dozen hands-on activities will illustrate fascinating real-life animal characteristics, such as how a chameleon changes colors, how a giant squid propels itself, and how a fly walks on the ceiling. The eight animals featured in the exhibit include a giant squid with 18-foot tentacles, a bat, a rhinoceros, a house fly with a ten-foot wingspread, a platypus, a grasshopper, a chameleon, and a giraffe whose head and neck alone stretch 9 feet into the air.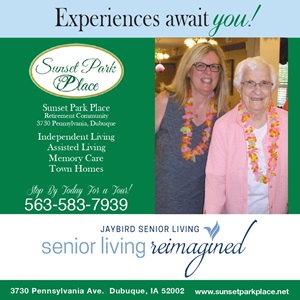 The new exhibit will be open to all general admission visitors beginning, May 23, 2020, (Memorial Day weekend) and run through Monday of Labor Day weekend. For more information on the exhibit, including images and to purchase tickets, visit rivermuseum.com/therobotzoo.