With its Dubuque summer program underway, St. Mark Youth Enrichment already has the first day of school on the mind. The organization is preparing for its annual school supply effort to fill school bags with new supplies for students at schools from East Dubuque to Western Dubuque.
Last year, local community members, volunteers, and businesses helped support approximately 3,500 students. This year, St. Mark is again planning for higher numbers of need as local families continue to recover from lost hours, struggling businesses, and layoffs during the past year. These efforts will impact more than 30 area elementary, middle, and high schools.
The organization is partnering with local businesses like Hartig Drug Stores, Steve's Ace Hardware, Theisen's Home*Farm*Auto, and others to get supplies at the best value and to make donations go further.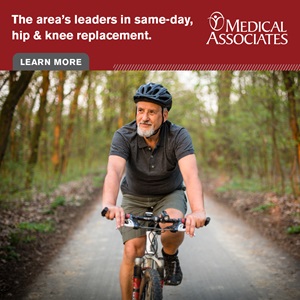 To donate, volunteer, learn more, or start a drive at your business visit StMarkyouthenrichment.org, email bmcgorry@stmarkyouthenrichment.org or call 563-582-6211 ext. 102.
If you're in need of school supplies, please reach out to your school's counselor to be added to the supply list.