Kristin Glomstad-Yoon, Curator of Historic Collections at the National Mississippi River Museum & Aquarium, has been selected as a recipient of the 2023 Iowa Museum Association (IMA) Rising Star Award. The IMA Rising Star Award is intended to recognize individuals who have worked or volunteered in the Iowa museum field for 3-5 years and have helped their museum broaden its audience through engagement activities. Nominees may be employed or volunteer in an Iowa museum of any type. Nomination must show how the nominee's work has helped their museum broaden its audience, specifically citing engagement activities, how activities were evaluated, and their impact.
Glomstad-Yoon began her museum career with short term projects as she worked toward her 2017 graduate degree in History and Museum Studies at Tufts University, in Medford, Massachusetts. She became Curator of Historic Collections at the River Museum in 2019 where she not only cares for the collection and leads research, but also curates and leads educational programming. In 2022-2023, she helped produce four temporary exhibits on the main campus as well as managing the rotating exhibits at the historic Mathias Ham House.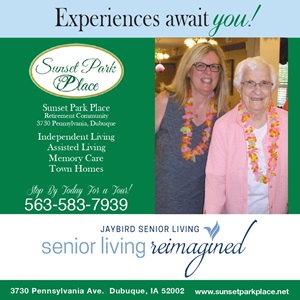 Marketing & Communications Manager Emily Adlfinger noted that Glomstad-Yoon has worked diligently to engage visitors, members, and the community with after-hours events such as Museum X and special behind-the-scenes tours of the collection during events.
Glomstad-Yoon will be honored at the 2023 Iowa Museum Association Conference on Tuesday, Oct. 3. For more information about the conference or the Iowa Museum Association, visit IowaMuseums.org.