The National Mississippi River Museum and Aquarium is expanding its program offerings with a new private tour experience for visitors. Behind the Scenes Aquarium Tours began Nov. 1, 2020, and include a 45 to 60 minute tour and animal feeding experience for up to four people.
The tours will take participants behind the scenes to a variety of rooms used to care for and house the River Museum's living collections. The tour will include food prep facilities, the herp (reptile and amphibian) holding area, and a visit behind the Main Channel Aquarium. Guests will engage with a River Museum aquarist and learn what the aquarist's job entails, as well as help an aquarist feed animals within the Main Channel or Backwater Marsh Aquariums.
Tours are available three times weekly on Wednesdays, Saturdays, and Sundays at 1:00 PM. They can be purchased online in advance or at the box office upon arrival. The tours can be purchased in addition to general admission or as a standalone experience. Due to mask and social distancing requirements, all tours are offered as a flat rate for one group of up to four guests.
Behind the Scenes Aquarium Tours are available for $120. Members receive a $20 discount. Gift certificates are available for the holiday season and can be purchased at the box office. For more information on health and safety measures as well as accessibility and availability, visit rivermuseum.com/visit. Questions may also be directed to Melissa Wersinger, Group Sales Manager, at 563-557-9545 ext. 213 or mwersinger@rivermuseum.com.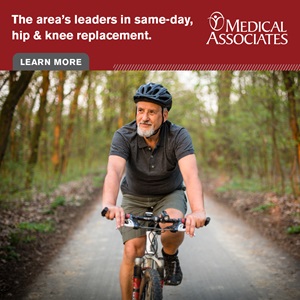 The National Mississippi River Museum and Aquarium will also offer modified day camps for elementary youth during winter break December 28-31, 2020. The 2020 camps have been modified from their original format to accommodate new health and safety standards and limited class sizes.
Camps run from 9:00 AM-4:00 PM and wrap-around care is provided at a small additional charge. Themes for 2020 include:
Grossology: A hands-on experience exploring the ooey, gooey, slimy and gross side of science and nature.
Critter Connections: Uncovering why animals talk, squawk, sing and convey a range of behaviors. • The Ultimate Hunt: An all-day scavenger hunt throughout the museum that includes trivia challenges and special tasks.
"Otter" This World: A look at all things North American River Otter related.
A full description for each program can be found at rivermuseum.com/wintercamps. Camps are $60 each and discounts are available for members as well as those registering for all four sessions. Participants must bring a sack lunch.