Premier Bank is teaming up with the American Red Cross of Northeast Iowa to provide aid to those impacted by Hurricane Ian. The bank has announced a $10,000 donation, and will also collect donations at each of their three branches in Dubuque. Those interested in donating online may do so at RedCross.org/donate/cm/premierbank-pub.html/.
A week after Hurricane Ian made landfall as one of the most powerful storms to strike the United States in decades, some 430,000 customers, including homes and businesses, remain without power and thousands more are without clean water or cell service. Many neighborhoods that were home to retirees on fixed incomes and mobile home parks have been left unrecognizable. In partnership with the American Red Cross, our community can help. Donations enable the Red Cross to prepare for, respond to, and help people recover from this disaster.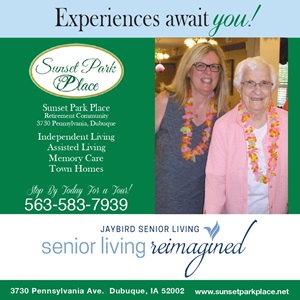 Premier Bank branches are located at 2625 NW Arterial Rd., 1975 JFK Rd., and at the corner of 9th and Iowa Streets. The bank will accept cash or check donations in any amount.