Northwest Illinois Economic Development (NWILED) is thrilled to announce the creation of the Genz Memorial Investment Fund.
Entrepreneurs and businesses based in Carroll and Jo Daviess Counties in Illinois have a new source of financing thanks to the generosity of the late John "Jack" Genz of Galena. Administered by Illinois Bank & Trust, the Genz Memorial Investment Fund was formalized in 2020 to assist individuals who have been turned down for a traditional bank loan. The fund, which totals over $400,000, is intended to serve as gap financing, to aid with pilot projects, or fill in gaps not filled by equity and traditional capital.
Eligible applicants include retailers, small manufacturers, wholesalers, those in the hospitality industry, along with farmers and food processors. NWILED intends to fund three awards per year beginning in 2021 that range from $4,000 to $8,000 each. Awardees can use the money for capital purchases, to purchase an existing business, or for startup and pilot projects.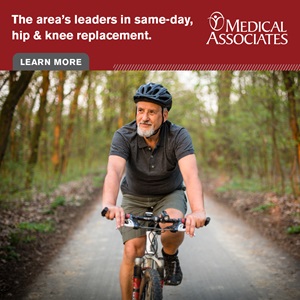 Mr. Genz was born in Dubuque, Iowa in 1924, and grew up in Galena, Illinois. The Genz family operated the Genz Store in Dubuque and Galena from 1924 until 1957. A graduate of Galena High School, Jack served in the U.S. Navy during World War 2 before eventually moving to California. Mr. Genz died at the age of 57 in 1982. His trust was formalized following the death of his adopted son Lambert in 2019.
The fund does have requirements. To learn more or to receive an application, please contact Emily Legel, Executive Director, at elegel@nwiled.org, or call 815-297-7361. The deadline for 2021 applications is April 30. For more information about NWILED visit nwiled.org.