Northeast Iowa Community College's offering of three tuition-free certificate programs in healthcare proved so successful the College is expanding the initiative to include more programs.
As a solution to the major workforce shortages, NICC offered tuition-free, short-term training options in Phlebotomy Technician, Certified Nurse Aide (CNA), and Pharmacy Technician. As a result, enrollment spiked. State funding and local sources, including the Opportunity Dubuque program which is funded through the Dubuque Works initiative, made the tuition-free programs possible.
Beginning in December 2021 through January 2022 , 119 new students enrolled in the CNA program, 30 in Pharmacy Technician, five in Phlebotomy Technician, and 21 in Childcare.
Now the College has expanded the initiative to four other programs, Advanced Manufacturing, Childcare, Semi-Truck/Commercial Driver's License (CDL), and Culinary Foundations. Developing an employee pipeline to meet the skilled workforce needs of local employers is the primary objective.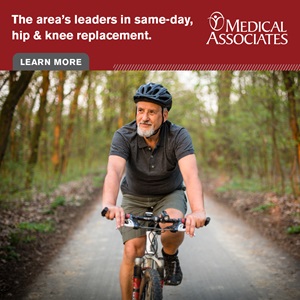 Skilled employee needs in the greater Dubuque area, with annual job openings indicated, include:
Truck drivers, 259
Assembler/fabricators, 163
Maintenance and repair workers, 136
Construction laborers, 93
Welders, cutters, solderers, and brazers, 105
Childcare workers, 132
Cooks/food preparation, 234
Local employers are struggling to fill the skilled positions they need.
Short-term training certificates allow individuals to develop their skills, earn industry credentials, and meet acute healthcare provider workforce needs. For more information, visit nicc.edu/cpc or call (833) 642-2338 for assistance.