The City of Dubuque's Miller Riverview Campground has announced its new reservation fees ahead of the upcoming season.
The following fee structure takes effect Feb. 1, 2022:
Campsite with electricity – $20 per night
Campsite without electricity – $15 per night
Dump station fees for non-campers – $15
Miller Riverview Park and Campground's three pavilions will remain $24 to rent.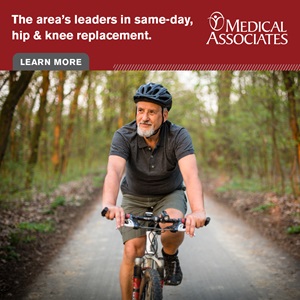 This is the first reservation rate increase for the campground since 2017 and was made in response to increased operational costs, and follows a comparison to other area campground rates. Any reservations made previously will be honored at the past rates.
Miller Riverview Park and Campground is a 20-acre park located on the scenic Mississippi River at 1851 Admiral Sheehy Dr. in Dubuque. The campground's season runs from mid-April through the fourth Sunday in October. For more information and to make a reservation, visit CityofDubuque.org/millerriverview.