The McDonough Foundation's board of directors announced today that the organization has awarded $561,528.50 to area nonprofits. This is a new high in grant distribution for the organization.
Many organizations received $10,000 or above in the 2021 distribution. For a complete listing of the 2021 grant distribution, please visit mcdonoughcharitablefoundation.org.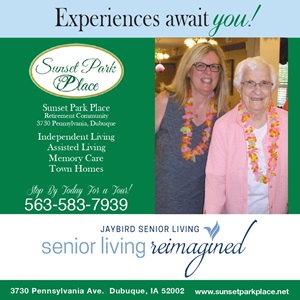 The James B. and Melita A. McDonough Foundation is a private, nonprofit foundation whose mission is to improve the quality of life in Eastern Iowa by supporting the work of other Section 501(c)(3) and 170(c) organizations located in the seven Iowa counties of Dubuque, Jackson, Delaware, Clayton, Jones, Fayette, and Buchanan.