Keep Iowa Beautiful (KIB) recognizes individuals, businesses, communities, and organizations that simply shine when it comes to improving Iowa communities. The Robert D. Ray Award is given annually to a town or city for enhancing the beauty, cleanliness, and attractiveness of the community. The award is designed to recognize a town/ city that has gone the extra mile to build a stronger more vital Iowa community both culturally and environmentally.
Former Governor Robert D. Ray believed that clean and attractive communities improve the economic vitality and cultural climate of where we live, work, and raise a family.
The 2020 KIB Robert D. Ray Community of Excellence Award was given to Maquoketa. The award was presented by Governor Kim Reynolds during a ceremony on March 30th at the state capital. Council member Dan Holm, Debra Holm, Representative Steve Bradley, and Hometown Pride Coach Dave Heiar received their award on behalf of the community. At that time, the governor also signed a proclamation making April Keep Iowa beautiful Month.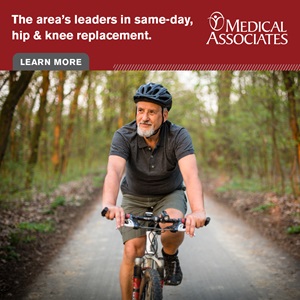 The city was nominated for the award because of implementation of the Vision 2020 plan which was finalized in 2014. One of the strategic elements of this plan included revitalization of the downtown. In 2016, the city completed a $4.1 million streetscape project. The city has also implemented a downtown incentive program to leverage private investment in downtown properties. The city has also successfully received several state grants to further redevelop and leverage private investment into the downtown area.
Keep Iowa Beautiful was established in 2000 by Governor Robert D. Ray and Donald F. Lamberti becoming the 23rd State Affiliate of Keep America Beautiful. The organization is a 501(c)(3) charitable organization working with citizens, neighborhoods, and communities in improving the vitality and cultural health of the state of Iowa. Keep Iowa Beautiful is helping build stronger communities to develop sustainable futures. KIB helps to sponsor Hometown Pride Communities. Learn more at KeepIowaBeautiful.com.