Maquoketa officials have learned that the Iowa Economic Development Authority (IEDA) have chosen the City as a pilot community for the Upper Story Housing Project. Maquoketa Mayor, Don Schwenker, was notified Monday, March 11, of the $500,000 for the downtown upper story housing project.
Over the past few months, the Jackson County Economic Alliance (JCEA), East Central Intergovernmental Association (ECIA), the Maquoketa Chamber of Commerce, 563 Design, and Maquoketa Art Experience have been working on an application to the Iowa Economic Development Authority for this grant.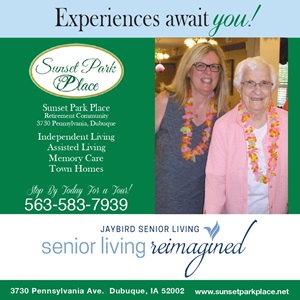 This innovative pilot program from the State of Iowa is focused on the often vacant upper stories of Iowa's downtowns. While these often historic buildings were built to be multiuse structures, over the years the upper story residential spaces have been neglected. This program by the State is designed to utilize Community Development Block Grant funds from the Federal Government to incentive the creation of new downtown housing opportunities in these vacant spaces. The hope being that fully utilizing these buildings will help address quality rental housing needs, increase downtown activity, and broaden the tax base.
The total project is estimated at approximately $900,000. $500,000 will come from the CDBG Grant, $40,000 from the City of Maquoketa, and the remainder – estimated at $360,000 – will come from the property owner. Over the next few months, final design and construction specifications will be completed for this project, with the hopes that construction can begin no later than Fall 2019.