Main Street Iowa (MSI) has once again announced a funding partnership opportunity for Dubuque Main Street (DMS) and local developers. In 2021 the top award has been increased to $100,000 (had been $75,000 in recent years) for great downtown project proposals.
Downtown Dubuque historic rehabilitation developments often have funding gaps. Assisting in closing those gaps is the purpose of the Iowa Economic Development Authority/MSI Challenge Grant 2022 program.
MSI communities, including Dubuque, are eligible for these challenge grant funds. Eligible local projects must be within the DMS downtown districts. Only the Main Street organization may submit an application on behalf of a local project, property, and/or business. Should Dubuque be allotted an award, it will be dispersed to the chosen recipients by DMS.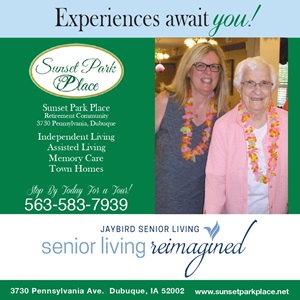 DMS is taking applications for worthy projects in the downtown districts. A one-page summary of the project must be presented to DMS by August 11, 2022 by Noon. From these proposals, up to three projects will be selected and developers/property owners will be asked to prepare a brief presentation for the DMS Design and Executive Committees, to be given the week of August 18. A finalist will be chosen and DMS staff will work with the selected project principals to submit a full proposal and application to the Iowa Economic Development Authority by September 2, 2022.
For details, interested parties should contact the DMS office at 563-588-4400 or Office@DubuqueMainStreet.org.
Dubuque's past challenge grant recipient projects developments include the Old Main Hotel, the Rouse and Dean Foundry and the Key City Creative Center.