Loras College is pleased to announce a partnership with Cybint, a leading global cyber education training company, to offer the Cybint Cybersecurity Bootcamp to close the cybersecurity employment gap in Iowa. Applications are currently being accepted for the first Bootcamp beginning July 12, as well as for a second Bootcamp beginning in late August. Prior IT or cybersecurity experience is not required, and the Bootcamp is open to anyone with at least a high school diploma. The fully-online Bootcamp can be completed in just 24 weeks.
Iowa has over 3,200 unfilled positions in cybersecurity, yet the availability and supply of cyber professionals are categorized as "very low" across the state. The state is one of several collectively called the "Silicon Prairie," as it houses several large companies, including Wells Fargo, Integrity, and Dwolla. The digital infrastructure of Iowa is becoming more solidified, with cybersecurity at the forefront.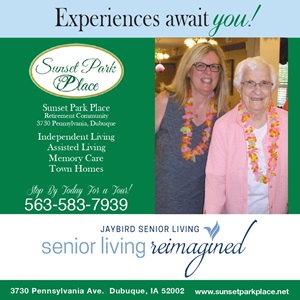 The Cybersecurity Bootcamp is structured to future-proof workers on a global scale with cyber skills, ensuring they can protect themselves and their organizations from emerging cyber threats. The collaboration with Loras College is unique to the region and will create highly sought-after graduates in the field of cybersecurity.
For more information about the Cybersecurity Bootcamp, please visit loras.edu/cybersecurity.