Thanks to the generosity of William (Bill) and Kathleen Lynch, Loras College has established an endowed scholarship fund to support deserving students who enroll after graduation from Leo Catholic High School in Chicago, Illinois.
The Lynch contribution will establish the Leo Catholic High School Endowed Scholarship for two students. The first recipients will be selected this academic year and it will be awarded effective in fall 2023.
Bill graduated from Loras College in 1964 with a bachelor's degree in business administration and earned his MBA from the University of Iowa two years later. He began his career at Leo Burnett Advertising as a trainee and media buyer and moved through the ranks to become president and CEO of both Leo Burnett Company Inc. and Leo Burnett Worldwide Inc. After a successful 31 years in advertising with one of the largest agencies in the world, Bill retired in 1997 to assist numerous business, civic and religious organizations in the Chicagoland area.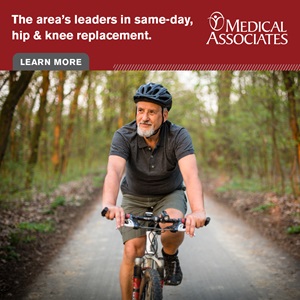 Bill received the Distinguished Alumni Award for Professional Achievements and Contributions from Loras College in 1992. From 1993-2003, Bill was a member of the Loras Board of Regents, serving as chair from 2000-2003. He funded the Lynch Learning Center, a portion of the Lynch McCarthy Apartment Complex on campus, and headed the College's Belief Unfolding campaign.
Founded in 1926 and shaped by its Catholic heritage, Leo Catholic High School in Chicago offers a diversified college preparatory curriculum with a commitment to individual instruction. Over the last eight years, Leo has graduated 100% of its seniors with more than 96% going on to college.