As energy costs increase, the amount of money that households need to budget for lighting, cooling, and heating creates pressure on other necessary expenses like rent, medicine, and food. The Dubuque County Energy District is finding ways to help families save money on energy bills while also reducing their carbon footprint, making our community more resilient and sustainable.
One of the easiest and cost-effective ways for families to see immediate savings on their energy bills is to replace old incandescent or fluorescent light bulbs with more efficient LEDs. The average household will save over $100 a year by switching to LEDs. LED bulbs also last 25 times longer than traditional bulbs, so they produce less waste going to the landfill.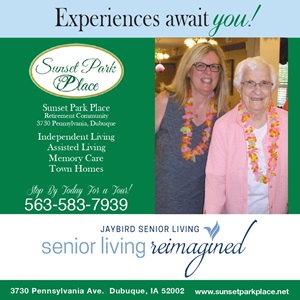 To make it easier for households to make the transition to LEDs, the Energy District is partnering with the Carnegie-Stout Public Library, Dubuque County Library, and Sustainable Dubuque to provide free LED bulbs at library branches throughout the county. For more information about the LED bulb program, visit dubuquecounty.energydistrict.org or contact Jason Neises at (563) 588-2700 for more details.