Registration is now open for the JDIFF Halloween BOO Parade, set for 7 PM on Saturday, Oct. 22. The parade will feature film-related floats and music from any time period and genre. There will be first, second, and third place prizes given for Best Float and a prize for Best Film-Themed Music for bands.
The parade route will run from 16th and Jackson St. to 8th and Locust Street.
To register a float, organization, band, business, and more, fill out the registration paperwork and send payment by October 10, 2022: Adobe.ly/3JC9BIM.
The parade is part of the first JDIFF Boos & Brews Event, set for Oct. 21 and 22. The event will feature a brewfest, indoor short blocks of scary films at Five Flags Center, an outdoor film in Washington Park, face painting, and more.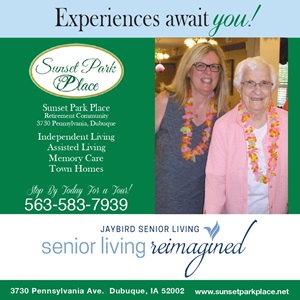 DIFF Boos & Brews is presented in partnership with The Tappening.
For any questions, email JulienDubuqueFilmFest@gmail.com.
Voted one of the top 50 film festivals worth the entry fee by MovieMaker Magazine, the 12th annual Julien Dubuque International Film Festival is set for April 26-30, 2023, in downtown Dubuque.