Jackson County Economic Alliance (JCEA) in cooperation with the financial institutions in Jackson County announces the renewal of a low interest loan program targeted at the downtowns in Jackson County communities.
Seven financial institutions, including Bellevue State Bank, Maquoketa State Bank, DuTrac Community Credit Union, Fidelity Bank & Trust, Clinton National Bank, U.S. Bank and now Citizens State Bank have collectively committed $4.75 million dollars to this loan program. The interest rate will be fixed at one half a percentage point below prime on the date of closing (minimum of 3.25%) for the five-year term of the loan. All loans are subject to the underwriting criteria of each individual financial institution.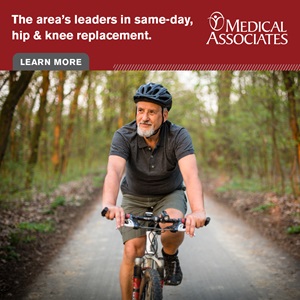 Eligible projects for this loan program include façade and/or interior renovation, upper story renovation, additions, new construction, leasehold improvements, refinancing and/or acquisition of commercial property in a downtown district. Projects must complement the vision of a revitalized downtown.
This loan program is ongoing. For more information or to obtain an application, contact Jackson County Economic Alliance: hockenberry@thejcea.org, (563) 652-4549, or visit www.thejcea.org.