The Iowa Department of Cultural Affairs announced that it has awarded more than $1.1 million dollars in 173 grants statewide. This includes $923,372 for emergency relief and another $178,000 in humanities grants to help Iowa cultural organizations rebound from the financial impacts of the coronavirus pandemic.
Funding for the emergency relief grants was made possible by the federal Coronavirus Aid, Relief and Economic Security (CARES) Act. The Iowa Department of Cultural Affairs distributed CARES Act funds through its partnerships with the National Endowment for the Arts, National Endowment for the Humanities, and Arts Midwest.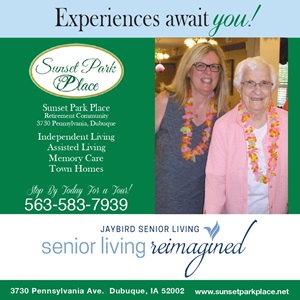 The grants are intended to support ongoing cultural projects, preserve jobs and keep the doors open at thousands of cultural organizations that boost the economy and creative life of communities.
Of the total 173 grants, 149 were awarded to Iowa arts, cultural and humanities organizations for emergency relief to support their operations and retain staff. The grants ranged from $1,000 to $18,000 based on the size of the recipient organization's annual budget. Ohnward Fine Arts Center Received $4,500 Grant from the Iowa Department of Cultural Affairs.