It is with great enthusiasm that United Way of Dubuque Area Tri-States is hosting a Launch Party for their third annual Over The Edge event. During this informal affair being held at the Riverboat Lounge at the Hotel Julien Dubuque from 4:30-6 PM, they will share information about United Way's Community Impact Fund as well as go through the details needed for participation in the Over The Edge event. All are welcome! Light appetizers will be provided.
Over the Edge is an annual fundraising event for United Way of Dubuque Area Tri-States. Each edger commits to fundraising a minimum of $1,000 to be able to rappel off the Hotel Julien Dubuque on Friday September 10, 2021. United Way's goal is to have 60 Edgers as well as event sponsors. All dollars raised go to the Community Impact Fund that supports the 31 nonprofit organizations that receive grant dollars and the over 42,000 lives impacted each year.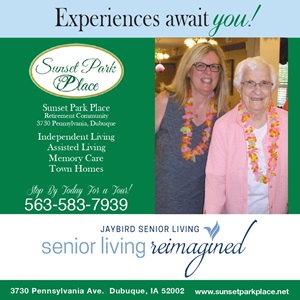 If you are interested in going Over The Edge, being a sponsor, or want to learn more about the event, visit DBQunitedway.org/over-the-edge.