HODGE has taken significant strides over the past several years to build up the organizational structure. Tim Hodge's upcoming retirement and the announcement of co-CEO roles for Jordan Fullan and Zach Hodge have given the company an opportunity to further align the roles of the business unit and Enterprise department leaders.
HODGE announced the following promotions and role adjustments.
Morgan Samek has been promoted to Director of Marketing. Morgan has played an integral role in shaping the company's communication strategies, both internally for the team members and externally within the communities where they work. She has been the driving force behind the creation and success of the HODGE Hub—a central platform for company news and resources.
Taking on added responsibilities for Recruiting is Jen Mond, Director of Organizational Development. Jen's impact on HODGE has been undeniable, providing continuous development opportunities and a consistent training experience for our leaders and team members.
Rob Harbin has been promoted to Director of Human Resources. With Rob's expertise, he will steer crucial HR initiatives at HODGE, encompassing compensation planning, payroll, benefits administration, employee engagement, and much more.
As part of the organizational alignment, Jason Burds, Director of IT, will now report directly to Jordan Fullan, co-CEO. Jason continues to serve as resident expert in project management through Jira and remains responsible for the safety and security of HODGE networks.
Justin Vetsch has been promoted to Director of Operational Excellence. Justin has been a catalyst for transformative change through data and analytics at HODGE. His contributions have empowered leaders with deeper insights into operational performance and enhanced forecasting of staffing requirements. Justin's ability to simplify complex concepts and communicate effectively across all organizational levels is exceptional.
The HODGE Executive Leadership Team will now include: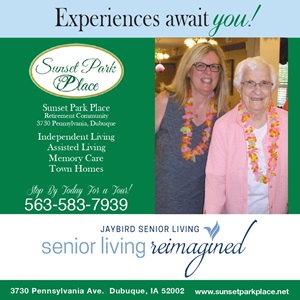 Jordan Fullan, Co-CEO
Zach Hodge, Co-CEO
Ted Boffeli, EVP & Chief Financial Officer
Michael Fullan, EVP, Business Development
The HODGE Strategy Team will continue to include:
Jason Burds, Director of IT
Rob Harbin, Director of Human Resources
Matt Hodge, Director of Quality Assurance
Mike Kane, Director of Material Handling
Eric Mond, Director of Real Estate Operations
Jennifer Mond, Director of Organizational Development
Matthew Penning, Regional Manager
Sean Quinn, Human Resources Manager
Morgan Samek, Director of Marketing
Steve Stodden, Director of Safety
Justin Vetsch, Director of Operational Excellence
Chadd Webster, Regional Manager
All new appointments were effective September 11, 2023.