The Dubuque County Extension Office is offering an educational program providing tips and best practices for growing your own tomatoes at home from free seeds.
How you can participate:
Register by April 3 in one of three ways:
✓Pick up a registration packet at one of the following Dubuque County locations: Dyersville Ace Hardware, Dyersville Theisen's, Dubuque Salvation Army, Convivium Urban Farmstead, and any one of the five Dubuque County Library locations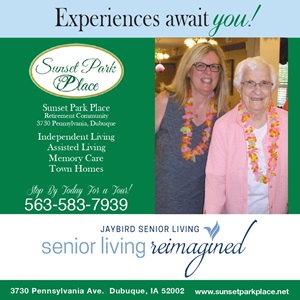 ✓Call the Dubuque County Extension Office at (563) 583-6496
✓Register online by visiting the online form at bit.ly/37c3YvT
Watch your U.S. mailbox for the free seeds to arrive after April 6.
Plant and grow your tomatoes from free information supplied by the Dubuque County Extension Office all season long. Information will be emailed to participants unless a preference for a U.S. mail version is requested at registration. More information can be found at extension.iastate.edu/dubuque/content/free-seed-program.
This program is generously supported by the Dubuque County Master Gardeners.