The National Mississippi River Museum & Aquarium has received funding from two area foundations to support conservation education and equitable access for Dubuque County residents. Alliant Energy Foundation has awarded the River Museum $5,000 towards the expansion of its conservation education live animal outreach program. Environmental stewardship is a shared goal of both Alliant Energy Foundation and the River Museum, and the funds will address Iowa bird conservation initiatives and provide teacher workshop opportunities.
The funding has already set the stage for the River Museum to advance opportunities to reach more than 25,000 people annually by providing informal learning to schools, libraries, home school families, and audiences of all ages.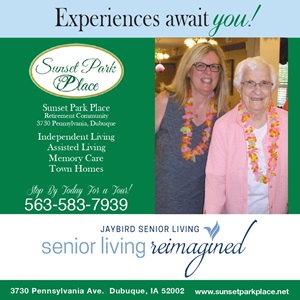 The River Museum has acquired two raptors as part of its animal ambassador program with support from the Alliant Energy Foundation. The introduction of an American Kestrel and Barn Owl will expand live animal outreach programming and heighten awareness and messaging around conservation and the environmental health of our community.
The McDonough Foundation has also awarded the River Museum $2,000 to increase equitable access through the Everybody's Museum Membership (EMM) program – a free membership program that is open to economically challenged youth and families in Dubuque County, as well as community members with physical and intellectual disabilities. Through the EMM program, the River Museum provides 47% of Dubuque County's underserved population with free membership. Qualifying applicants can visit rivermsueum.com/financial-assistance-programs for more information.