The Iowa Department of Natural Resources awarded $204,034 in food stage capacity grants to organizations throughout the state, according to a press release. The release states that the grants allow for the purchase of Energy Star refrigerators and freezers and shelving for items for distribution.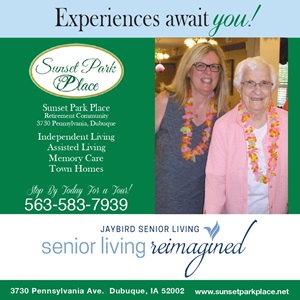 Local grant recipients include:
Bellevue (IA) Bread Basket, $1,100, upright freezer.
Dubuque Faith Temple United Pentecostal Church, $8,471, walk-in freezer.
Dubuque Food Pantry, $10,000, walk-in cooler.
Dubuque St. Vincent de Paul, $5,000, refrigerator merchandisers.
Epworth (IA) St. Patrick Parish, $1,495.86, refrigerator.