EatStreet, a national online food ordering app that serves more than 250 U.S. cities, has launched in Dubuque, providing delivery for more than 25 restaurants.
Diners in Dubuque can place delivery orders on EatStreet for their local and national favorites, including Mario's Italian Restaurant & Lounge, East Mill Bakeshop & Catering, Buffalo Wild Wings, and Pete's Thai Kitchen.
As part of the launch, new EatStreet customers can get free delivery. Customers can identify restaurants that offer the free delivery by looking for a green car icon next to the restaurants on EatStreet's app and website.
"We're on a mission to provide the best delivery experience, and we're looking forward to serving Dubuque," said Matt Howard, CEO and co-founder of EatStreet. "From our in-app order tracker to customer support, we're striving to bring a level of service that exceeds standards."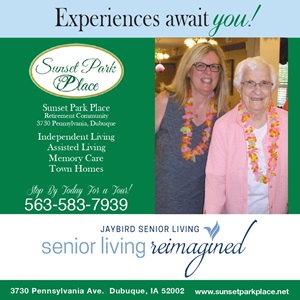 Additionally, this expansion is expected to create 50 new delivery driver jobs in Dubuque. Unlike other food delivery services that use contract drivers, EatStreet drivers are hired as employees so they can access company benefits. Anyone interested in delivery driver positions with EatStreet can apply online at EatSreet.com/careers/delivery-driver-dubuque.
Following Dubuque, EatStreet will launch in Cedar Falls and Waterloo this spring. Those dates will be announced in coming weeks.
"EatStreet owns the delivery experience from start to finish, which benefits both restaurants and customers because it enables us to maintain food quality and respond quickly to feedback," Howard said. "We're committed to bringing exceptional restaurant selection and fast, stress-free delivery to restaurants and diners in Dubuque."