Dupaco Community Credit Union plans to remodel and expand its current building to create a more dynamic area for Dupaco employees to engage with members. The current 3,958 square foot building will be doubling its original footprint to 7,624 square feet after the expansion is complete. The new retail space is expected to be completed in mid-2021.
The expanded branch will deploy a service delivery technology featuring live video tellers which allows live tellers to conduct real-time, face-to-face video transactions from a distance. Dupaco employees located at a central location in Dubuque will remotely operate the Platteville lobby and drive-through video teller machines.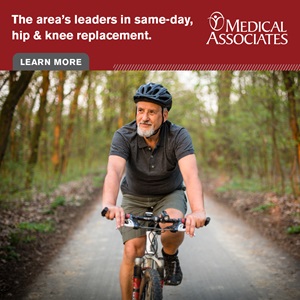 The video teller technology is intended to boost the credit union's mission to improve each member's financial position, according to Dupaco Chief Marketing Officer David Klavitter.
In addition to the live video teller technology, the newly expanded Platteville branch will feature: a large interactive touchscreen, giving members financial education and tips in a fun, new way; built-in electronic wall displays to aid in consultations about money; and signage and lighting which use LED illumination to conserve energy and reduce electricity costs by more than 35% annually.