During Dupaco Community Credit Union's 73rd Annual Membership meeting held Sunday, February 20, 2022, Steve Chapman, Ron Meyers, and Renee Poppe were re-elected to serve three-year terms. Ellen Goodmann Miller was elected to serve the unexpired term of the late Ron Mussehl on the credit union's volunteer board of directors.
Chapman has served on the Dupaco board since 1988. He is vice president and chief operating officer of Auxiant, which has offices in Cedar Rapids, IA; Madison, WI; and, Milwaukee, WI. Meyers joined the Dupaco board in 2016. He is currently principal of Wahlert High School in Dubuque. Goodmann Miller joined the Dupaco board in August 2021. She is community resource development specialist with Gronen in Dubuque. Poppe has been on the Dupaco board since 2010. She is senior vice president for Medline Industries, LP, in Dubuque.
Following the membership meeting, the board of directors held its re-organizational meeting, at which these officer appointments were made: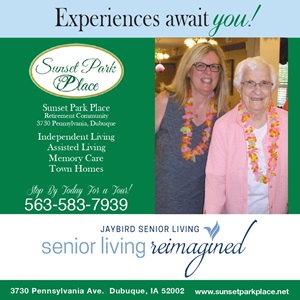 Ron Meyers, chair
Randy Skemp, vice chair
Renee Poppe, secretary
Andy Schroeder, treasurer
Joe Hearn, president/CEO
These directors were appointed to committee chair positions:
Steve Chapman, chair, Investment/ALM/ALCO committee; Denise Dolan, chair, Personnel committee; Jeff Gonner, chair, Audit committee; Ellen Goodmann Miller, chair, Credit/Delinquent Loan committee; Renee Poppe, chair, Nomination committee; Andy Schroeder, chair, CUSO Board of Managers and Salary Savings Plan Oversight committee; Randy Skemp, chair, Business Lending committee and Dupaco R.W. Hoefer Foundation; Bob Wethal, chair, Marketing committee.
As a member-owned, democratically-controlled cooperative, all Dupaco members have an equal say in their credit union. Each member has one vote, no matter how much money she or he has in deposits or loans at Dupaco.