The Dubuque Noon Lions Club was chartered by 36 men in the community on May 10, 1922; only five years after Lions International was formed!
These Charter members began the mission to empower volunteers TO SERVE our community, meet humanitarian needs, encourage peace, and promote international understanding through this service club.
Throughout the years the club has had many fund-raisers: selling brooms, garbage bags, light bulbs; having food stands at The County Fair, German Fest, All That Jazz; Candy Days, White Cane Days, and selling ice cream at the Arboretum's Music in The Garden.
The funds are distributed to Lions International, Iowa Lions Foundation, Camp Courageous, Camp Albrecht Acres, Hills and Dales, Leader Dog School, local Food Banks, white canes, eye exams and glasses for those in need, Lion Head drinking fountain, playground equipment, and shelters at the Arboretum, Lion Head drinking fountain and playground equipment at the Miracle League Field, and many other projects within the community.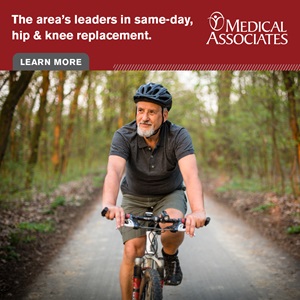 Presently our members continue the challenge to follow the Lions Motto "WE SERVE" by providing vision screening to preschool children. Since starting KidSight in 2003, over 20,000 children have been screened, with over eighty-five referrals for previously undetected vision problems. The Lions also collect used glasses and hearing aids to be recycled. Convenient drop boxes are located at the Locust Street and Asbury Hy Vee stores, as well at nursing homes, and optical stores.
We also assist the Salvation Army with "bell ringing" and sponsor and serve several meals annually at the Rescue Mission.
A reception is scheduled for Sunday, May 1, from 1-3 at Steeple Square.
To learn more about the Dubuque Noon Lions; go to Dubuque Noon Lions Club – Lions e-Clubhouse (facebook.com).