The City of Dubuque has been named to the inaugural group of Iowa Thriving Communities, a new program from the Iowa Finance Authority (IFA) and Iowa Economic Development Authority (IEDA). The program recognizes cities around the state that utilize innovative solutions to enhance their housing offerings to residents of all income levels.
The 11 communities selected for the program will benefit from additional scoring points in applications for both federal and state housing tax credit programs. The scoring points are a highly sought-after part of the competitive tax credit application process and will incentivize developers to choose cities that have been selected as Iowa Thriving Communities for proposed developments.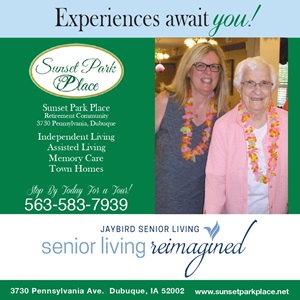 The scoring points will be made available for applications for both the Federal Housing Tax Credit and Iowa Workforce Housing Tax Credit. Both programs provide funding for the construction of multi-family or single-family homes or complexes. The federal program provides up to $12 million in credits per development, while the state tax credit offers up to $1 million.
IFA and IEDA announced the new program earlier this year and began accepting applications in May. Last week, Dubuque and other finalists made in-person presentations at a joint meeting of the IFA and IEDA in Des Moines. Representatives from Dubuque will now have the opportunity to present to developers and other stakeholders at the HousingIowa Conference in Cedar Rapids in early September.