The City of Dubuque and Dubuque County launched a "SleevesUp!" call center today to assist Dubuque County residents who are unable to make their own COVID-19 vaccination appointments.
All Iowans are now eligible to be vaccinated for COVID-19 and, although vaccine allocations are increasing, demand is expected to exceed supply for some time. Iowans 16 and older can receive a Pfizer vaccine and Iowans 18 and older can get the Moderna or Johnson & Johnson vaccine.
While many residents are able to search for vaccines online or get assistance from family and friends, the call center was established to assist residents who want to be vaccinated but are unable to get an appointment on their own. (Dubuque County residents who are able to search for vaccination appointments themselves can find links to all local vaccine providers at NDubuqueCounty.org/sleevesup.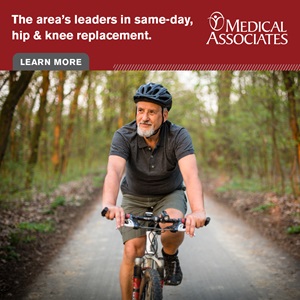 The SleevesUp! call center will be staffed by City of Dubuque staff serving as "vaccine navigators" from 8 AM to 5 PM, Monday through Friday. Dubuque county residents who need assistance making a vaccination appointment can call 563-690-MAKE(6253). The vaccine navigators will help residents find local vaccination opportunities and waiting lists provided by Dubuque County healthcare providers and pharmacies as well as public clinics when they are offered.  If all call center lines are busy, the call will be transferred to voicemail where callers can leave their contact information for a return call.
As more vaccines become available, the City of Dubuque plans to provide a drive-through vaccination clinic at the Grand River Center in the Port of Dubuque. When that service becomes available, residents will be able to schedule appointments for this location online or by calling the SleevesUp! call center. Additional information will be provided when vaccine supplies increase and this service is offered to the public.