The Dubuque County Board of Supervisors is pleased to offer the Purchase of Service (POS) Program for Fiscal Year 2023. The POS Program is designed to support projects and public services that are provided by community organizations on behalf of Dubuque County for the benefit of our citizens.
The Board of Supervisors is seeking applications in the areas of Economic Development, Public Health and Human Services, and Community Investment, with an emphasis on rural projects and smaller communities. Each application is evaluated based on community impact, compliance with Dubuque County guidelines, and availability of funds. The Board of Supervisors has budgeted $600,000 for the FY2023 Purchase of Service program.
The Board of Supervisors will review applications and make funding determinations to allow the FY2023 programs and services to begin on July 1. Funding is awarded on a year-by-year basis and organizations should not rely on these funds for ongoing operational expenses.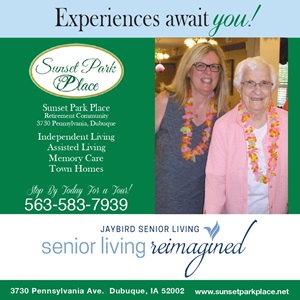 Workshop agenda and zoom link, and POS application and program materials are available at DubuqueCountyIowa.gov/supervisors. Applications must be submitted no later than 5:00 PM on Monday, May 9. Applications must be completed in full to be considered for funding.
Completed applications and questions regarding the application should be directed to: Ed Raber, Project Coordinator, Dubuque County Courthouse, 720 Central Ave., PO Box 5001; Dubuque, IA 52004-5001. Also reach him at Ed.Raber@DubuqueCountyIowa.gov or call 563-587-4899.