Four Dubuque County businesses were awarded honors at the 2022 Iowa Tourism Conference on Wednesday, April 20 in downtown Des Moines. Travel Dubuque, National Mississippi River Museum & Aquarium, the City of Balltown, and Beyond the Game received awards from Travel Iowa and the Iowa Economic Development Authority.
Travel Dubuque received the award for Outstanding Promotional Material in the Metro category for the 2022 Travel Guide. The award-winning edition was designed, published, and managed in-house. This annual publication is a crucial component for the marketing efforts of the Dubuque area and one of the main resources for travelers and citizens for all the things to experience #WhereIowaStarted. Accepting the award is Taylor Kellogg, Vice President of Marketing for Travel Dubuque.
Outstanding Attraction of the Year for the Metro category was awarded to the National Mississippi River Museum & Aquarium. This Smithsonian affiliated museum created new offerings to help continue to drive business during the pandemic. Additions like behind-the-scenes tours and new programming added to an already vibrant attraction of Dubuque. In attendance to accept the award was Kurt Strand, Wendy Scardino, Nate Breitsprecker, and Tommy Lange.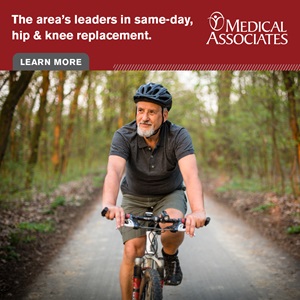 The City of Balltown received the award for Outstanding Community in the Rural category. Balltown is known for its famous hospitality and most notably for Iowa's Oldest Bar and Restaurant, Breitbach's Country Dining. In attendance to accept the award was Mike and Cindy Breitbach, Herb Sigwarth, and Mayor Sherri Sigwarth.
Outstanding Event of the Year in the Rural category was awarded to Beyond the Game. This new event was created as an Iowa baseball experience surrounding the inaugural MLB at Field of Dreams presented by GEICO in Dyersville, IA. Guests immersed themselves in events to celebrate the highly anticipated game and discover Midwestern hospitality right here in Iowa's slice of heaven. In attendance to accept the award was Keith Rahe, Tricia Maiers, Roman Weinberg, and Karla Thompson.
Tourism continues to be a vital driver of economic growth for Dubuque County providing $281.02 million in direct spending and employing 2,400 individuals in 2020.