The Dubuque Community School District has officially received approval from the Iowa Department of Education to begin offering a fully virtual school for students in grades 6-12 beginning next school year. The move comes after two years of virtual learning through the COVID-19 pandemic and a stabilization of enrollment in the district's current online learning option.
The virtual school program was designed with student success in mind and will be staffed by Dubuque Community School District teachers who will provide a variety of both instruction and student supports to those enrolled in the program. Instruction will be offered as a combination of in-person sessions with district teachers and on-demand courses through the Edgenuity online learning platform.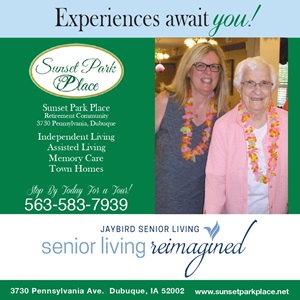 The district is currently finalizing details for enrollment into the new program and will be communicating with families when the application period is determined. Priority for enrollment will be given to district students, but virtual school enrollment will be available to students residing in another Iowa school district by applying for district-to-district open enrollment.
For more information, contact the DCSD School and Community Relations Office at 563-552-3020.