Dubuque Bank and Trust and Heartland Financial USA, Inc. (NASDAQ: HTLF) announced they will commit $200,000 to the Greater Dubuque Disaster Recovery Fund for COVID-19 relief efforts. As a local community bank and Dubuque-based holding company, DB&T and Heartland will provide a $1 to $1 challenge match to the Disaster Recovery Fund up to $200,000 at the Community Foundation of Greater Dubuque to pledge their support and encourage Dubuque-area residents to continue contributing to this worthy cause.
Heartland and its 11 member banks, including DB&T, announced contributions totaling $1.2 million to support nonprofit organizations in our communities that are leading the response to COVID-19.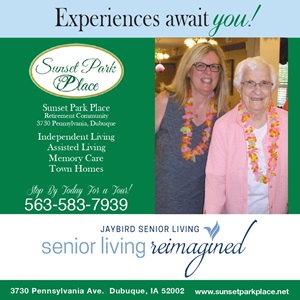 With over $300,000 in funds already granted to local nonprofits as of April 13 by the Community Foundation of Greater Dubuque, this substantial donation from DB&T/Heartland combined with matching dollars will allow additional resources to meet evolving needs related to COVID-19 in our community.