The U.S. Department of Transportation Federal Highway Administration announced today it has awarded a $998,200 grant to the Iowa Department of Transportation (DOT) for a Dubuque project to develop an innovative, next-generation, traffic management and control system. This Accelerated Innovation Deployment (AID) Demonstration Grant was awarded for Dubuque's Smart Traffic Routing with Efficient and Effective Traffic Signals (STREETS) project, a collaboration between the East Central Intergovernmental Association (ECIA), City of Dubuque, and Iowa DOT. The AID Demonstration grant provides funding as an incentive for eligible entities to accelerate the implementation and adoption of innovation in highway transportation.
The goal of Dubuque's STREETS project is to develop an automatic system that will use traffic-control strategies to enable dynamic traffic routing on ten Dubuque traffic corridors to maximize existing roadway capacities in the Dubuque metro area. The total project cost is estimated at $5 million and will be funded through a combination of funds from various agencies.
Dubuque's grant application received significant support from U.S. Senator Charles Grassley, U.S. Representative Abby Finkenauer, and U.S. Senator Joni Ernst.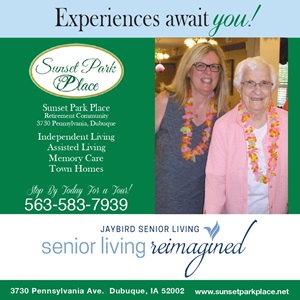 The STREETS project intends to allow City of Dubuque staff to monitor traffic operations and intervene as necessary but does not require constant or significant manual operations. The project is expected to reduce equipment costs at individual intersections by providing signal timings through a centralized Adaptive (Dynamic) Traffic Control System.
The STREETS project is a pilot project in the state of Iowa. Once implemented and tested, it is expected to be implemented in other parts of the state and could be used as a best practice for similar-sized communities across the country.