Following a generous $15,000 grant from the DRA, Clarke's CU Linked program is set to enhance its services in 2023 to help more students stay in school.
The program, led by the Clarke University Social Work Department, provides goods and services like the CUpboard food pantries and winter clothing to Clarke students who live both on and off campus. The program also offers referrals and guidance on accessing health care, transportation, and other services in Dubuque.
CU Linked will dedicate a sizable portion of the DRA award to direct student support, such as small-scale grants to cover medical co-pays, transportation, and other nonacademic barriers that can impact a student's chance for success in college.
Another part of the DRA funding will allow four faculty members to earn a professional certification in College Student Wellbeing, Trauma, and Resilience through Florida State University College of Social Work. Once certified, these faculty members will share their knowledge and the factors that impact student resilience and wellbeing with employees at Clarke.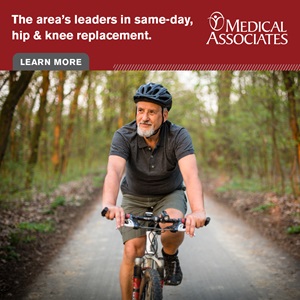 Student needs continue to change as more students travel farther from home for college. In 2022, Clarke students came from 41 states and 16 countries, and roughly 25% were first-generation college students. With many of these students away from home for the first time, they may lack the support systems or knowledge to respond when a situation arises.
Students can connect with CU Linked by completing a simple form. The student will then be paired with a faculty member who works to connect them with needed resources. More information and a complete list of faculty taking part in the initiative is available at Linked.Clarke.edu.
If you'd like to make a gift to support CU Linked and other initiatives, please contact Development@Clarke.edu.