On October 15, Greater Dubuque Development Corporation received a gold award for the Community Broadband Expansion initiative for the category of Resiliency, Recovery, and Mitigation from the International Economic Development Council (IEDC). Category submissions had to represent a successful recovery from a natural or man-made disaster and/or represent replicable measures undertaken to promote long-term resiliency in the event of future disaster. The honor was presented at an awards ceremony during the IEDC Annual Conference, held virtually last week.
Starting in 2016, Dave Lyons, Sustainable Innovations Consultant for Greater Dubuque Development, worked with the City of Dubuque to build new partnerships in public and private sectors to expand the broadband network and increase providers. Part of the strategy included Master Agreements where an overall legal, structural, and financial relationship was established between the city and providers. Projects developed under that Master Agreement can be quickly approved, shortening timelines. These agreements and the cooperation of the partners have led to doubling conduit, quadrupling fiber, and increasing the number of providers from two to ten in our community.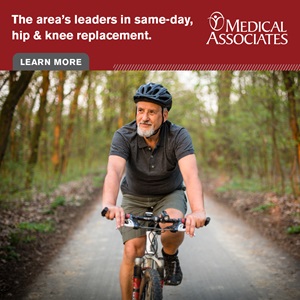 The Broadband Expansion initiative wasn't only about staying competitive, it was about being prepared for a modern workforce. This preparation was put to the test as Dubuque made the widespread leap to remote work due to COVID-19. Because of the improvement to our network, employers were able to continue operations, maintain workforce on payroll, and keep employees active in our local economy. While the long-term effects are unknown, the proactive efforts to expand our broadband network have helped shield the Dubuque area from the full economic impact of the pandemic.
IEDC's Excellence in Economic Development Awards recognize the world's best economic development programs and partnerships, marketing materials, and the year's most influential leaders. Thirty-five award categories honor organizations and individuals for their efforts in creating positive change in urban, suburban, and rural communities.