In our efforts to ensure the safety of all learners, faculty, staff and community members using our facilities, Clarke University has long collaborated with the City of Dubuque Police Department. Now, that collaboration is enhanced thanks to a $5,000 grant from the Dubuque Racing Association (DRA).
The grant funded the installation of security chip readers to two entrances to R.C. and Celeste Wahlert Atrium. This allows only authorized personnel to access the building during specific hours and enables police and Clarke staff to better protect against and respond to emergencies. Access controls also serve as a safety precaution for Clarke's neighbors in the event of a lockdown.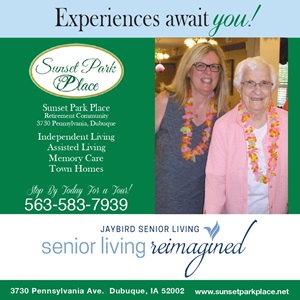 The DRA funded similar improvements in 2019, when they issued a grant for security cameras at Clarke University. The university plans to expand access control to other campus buildings as it continues to review and enhance its safety protocols.