As a Catholic academic community, Clarke University believes learning is lifelong and life-changing. They strive to inspire intellectual curiosity, cultural engagement, professional preparedness, spiritual exploration, and a commitment to contributing to the common good in a global society. To put that mission into action, the Clarke University Cabinet recently approved a new benefit for all full-time staff – CareerPLUS professional development micro courses provided at no cost to the employee or department.
CareerPLUS is offered through Clarke University's Institute for Professional Excellence and provides personal and professional development opportunities to organizations, teams, and individuals through a series of online, self-paced micro courses and digital badges. Micro courses feature 15 hours of interactive content that learners complete within a four-week timeframe.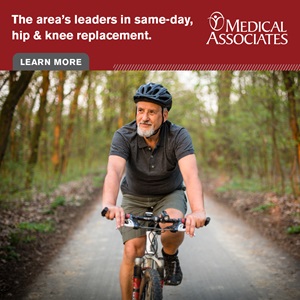 With offerings for both professional development and personal growth, CareerPLUS micro courses cover concepts such as Communication, Leadership, Conflict Management, Navigating Change, Spirituality, Diversity & Inclusion, Data Analysis & Interpretation, and Critical Thinking. Micro courses can be stacked to earn digital badges or applied toward a flexible, affordable online bachelor's degree for adult learners through Clarke University.