The Dubuque City Council unanimously adopted the City's operating and capital budgets for fiscal year (FY) 2023, which runs from July 1, 2022, to June 30, 2023. The FY2023 operating budget is $152,044,811 while the capital budget is $69,262,412. The operating budget includes personnel costs and annual facility operating costs. It is funded primarily through local property and sales taxes, utility funds, service fees, and some federal and state funds. The capital budget funds major improvements to City facilities and infrastructure. The capital budget is supported through multiple funding sources, including bonds, federal and state grants, local option sales tax, road use tax, and utility funds.
The city council also approved a FY2023 city property tax rate of $9.72 per thousand dollars of assessed value, a 1.74% decrease from the current fiscal year's rate of $9.89. This rate will be the lowest city property tax rate of Iowa's 11 cities with populations over 50,000. The City's total property tax levy for FY2023 will be $26,205,437, the same as the current fiscal year. Increased residential property valuations allowed the City to lower the tax rate while still collecting the same amount of revenue in property taxes.
Due to increased residential property valuations, the lower property tax rate will impact the four different property classes differently. The city portion of the average residential property tax bill will be 2.96% higher ($22.74 more), the average commercial property tax bill will be 4.95% lower ($154.49 less), the average industrial property tax bill will be 3.92% lower ($180.36 less), and the average multi-residential property tax bill will be 7.2% lower ($126.11).
Based on the FY2022 consolidated tax rate, Dubuque property taxes are distributed among five taxing bodies as follows: Dubuque Community School District (45.9%), the City of Dubuque (31.2%), Dubuque County (18.1%), Northeast Iowa Community College (2.9%), and independent authorities (1.9%).
The new operating budget includes the addition of the equivalent of 23 full-time staff positions to address understaffing, cover service gaps, and better serve the community. This includes seven additional firefighters to staff a third ambulance and reduce overtime expenditures. The capital budget includes over $5 million in sanitary sewer project, $6.3 million in repairs and upgrades to the Mystique Community Ice Center, and $2.6 million in storm water projects.
The City's FY2023 includes new utility rates and user fees for City services, including: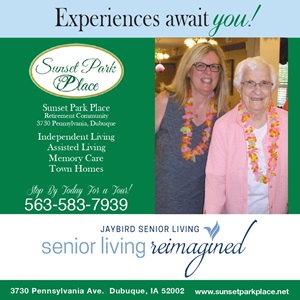 Water: $33.18 for 6,000 gallons. This is a 5% increase and will give Dubuque the second lowest water rate among Iowa's largest cities with water softening.
Sanitary Sewer: $47.42 for 6,000 gallons. This is a 5% increase and will give Dubuque the fourth highest sanitary sewer rate among Iowa's largest cities.
Solid Waste: $15.38 for the base rate. This is no change to the current base rate and gives Dubuque the fourth lowest solid waste collection rate among Iowa's largest cities.
Storm Water: $9 per single-family unit. This is a 1.69% increase to the current rate and puts Dubuque at the second highest rate among Iowa's largest cities with storm water utilities.
Complete details on the FY2023 budget are available at CityofDubuque.org/FY2023budget.