Paramount EMS and Loras College have embarked on a partnership that broadens opportunities for community members interested in and/or seeking a career in Emergency Medical Services.
Paramount EMS was recently approved by the Iowa Department of Health and Human Services Bureau of Emergency Medical and Trauma Services as a Training Program for EMS education and will be providing initial EMS education in partnership with Loras College under Paramount EMS (PEMS) Academy starting in May 2023. PEMS Academy's education program will be offered on the campus of Loras College.
The job outlook for EMTs and paramedics currently averages about 20,000 openings each year throughout the United States over the last decade. The demand for EMS services continues to increase significantly, and we must be creative in finding solutions.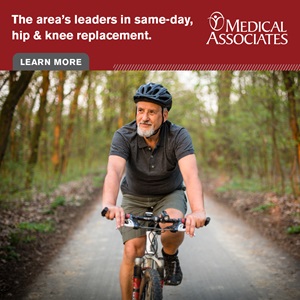 The primary focus of this EMS programming is to provide an Emergency Medical Technician course. Upon successful completion of the course students will be eligible for the National Registry of Emergency Medical Services (NREMT) cognitive and psychomotor examinations in pursuit of their certification to practice as a certified EMT.
Collectively it is PEMS Academy and Loras College's aspiration to provide initial EMS education that is accessible, exceptional, and economical. Together they have assembled a faculty group that is highly qualified, knowledgeable, enthusiastic, and respected in the delivery of EMS education.